Teen Booklists
Are you a teen, parent, or educator looking for book titles? Check out our categorized booklists to find some great YA reads!
May 31, 2022

Trans Awareness 101

May 31, 2022 @ 6:00 pm - 7:30 pm

Transitioning and/or questioning teens, their parents, and allies are invited to a candid talk about what its like to transition and be trans in America with Connecticut local Jillian Celentano. All ages looking to learn about transgender awareness are invited to join us! Registration not required. Free.

See more details
See more events
What Windsor Teens Are Reading
The Mysterious Benedict Society by Trenton Lee Stewart
Reviewed by Nate S.
In the book The Mysterious Benedict Society four kids get selected to be part of the Mysterious Benedict Society. The kids are given multiple tests to figure out if they are able to get chosen to be in the Society. Once they are in the Society they go through a series of twists and as they try to unveil the evil plot of Mr. Curtain who is the headmaster of a mysterious and prestigious boarding school. At the end you will be amazed at what happens. If you like mystery books you will love this book. One thing I love about this book is the different characters. I like the characters because there are a lot of different personalities with each of the characters. One of the characters was a boy named George "Sticky" Washington; Sticky is very smart and has a really good memory, but he is also shy and very withdrawn. Then there is  Kate who is resourceful and is not afraid to get her hands dirty. Then there is Constance who is a cranky and small kid who will do whatever it takes to succeed. Last but not least the main character of the book Reynie who is smart, calm, curious and level-headed. I liked the mix of personalities because it was really interesting to see how they solved problems together and how they worked together. In the end they worked together and used all of their talents to succeed. 
4/5 
by Katherine McGee
3.5⭐ / 5
[SLIGHT SPOILER ALERT] Following the crazy drama that took part in the first book (knowing the identity and backstory of what happened prior to the mystery girl falling off the tallest and tech-savviest  building in New York circa the year 2118), The Dazzling Heights follows the developments after the mystery girl's death. I had anticipated that it would be the girl's best friend Mariel who would lead the dialogue in the second book since she had resolved to find out who killed her friend in the ending of the first book, but it wasn't so. Like the first book, it was Leda, Watt, Avery, and Rylin that made up most of the dialogue revealing events in their perspective but with the addition of a new character. Nearing the last few pages, it seemed that many of the conflicts were begging to resolve nicely until one bigger conflict developed that would affect everyone who knew of the intimate details surrounding that fateful night up on the roof. In regards to how this conflict is going to be resolved and how these characters overcome the events in book two is what I hope the third and final book can accomplish.
Reviewed by Ingrid M.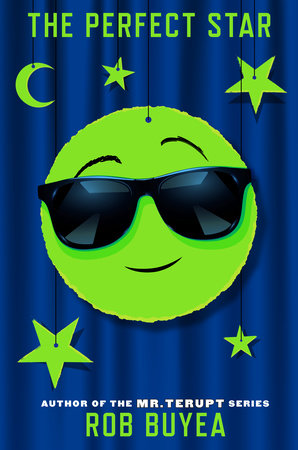 by Rob Buyea
4⭐ / 5
In the book the Perfect Star, five middle school kids go through tough challenges that threaten their relationship as well as challenges that might change their lives. The characters include Natalie, a kid who aspires to follow in her mom's footsteps and become a lawyer; Gavin, a football star that goes through some really tough challenges in this book; Scott, a boy who is very hyper and is also very caring; Trevor, a kid who finally got the guts to ask Natalie to be his girlfriend but in the process ignores his best friend Mark; and lastly, Randi the gymnastics superstar, who has a horrific injury right when she is starting to take stride. One challenge that they faced in this book was that Trevor was struggling to find the balance between keeping his friendship with Mark and caring for Natalie. In this book, you will be on the edge of your seat throughout the whole book, and you may even be in tears at the end of this very emotional story. This is a really good book, because in the series it has just about everything that could happen in a middle school and it also has some very good heartwarming moments as well. This book also provides lots of life lessons and makes you feel like you are in the character's shoes.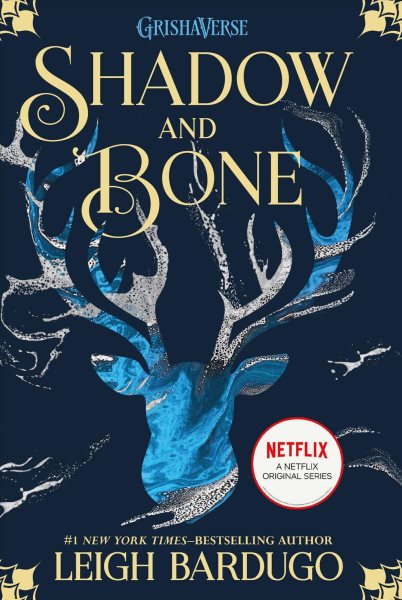 by Leigh Bardugo
5⭐ / 5
Looking for a fun fantasy book to casually read? Shadow and Bone might be for you. This book follows Alina and her "childhood friend" Mal. Both grew up as orphans until they were of age to enlist (as required) . Prior to this, both are tested by Greisha to see if they hold any magical abilities to be considered a bit of an exception. The results come back negative and both go in as soldiers. To Alina, it seems that Mal has a better potential than her in the military as he is an accomplished military tracker while Alina sulks at her cartography skills. All of this changed when they went to venture past the Shadow Fold. There, Alina unleashed a new power at the onset of what seems to be endless attacks from Volcra (terrify, winged monsters) on their entire unit. Under attack, Alina felt "something inside [her] give way, in fury in hopelessness, in the certainty of [her] own death" (33). To discover what power Alina had that ripped her away from the mediocre life she had into a life of power entranced by magic and surrounded by enemies read Shadow and Bone by Leigh Bardugo
Reviewed by Ingrid M.
 Jason Reynolds and
Brendan Kiely
4.5 ⭐ / 5
The Story of All American Boys is about two kids, one white (Quinn) and one black (Rashad). Rashad gets beat up by Quinn's best friend's brother, Paul (who is a cop), based on an assumption that he was shoplifting. I relate to Quinn because he did not want to hurt anybody and I also admire the fact that he was willing to stand up and speak for Rashad. I relate to this because sometimes I do not want to hurt anybody's feeling so I try to stay neutral.
This book also taught me to not make assumptions. I think this is because in the story Paul thought that Rashad was shoplifting, but he wasn't. Rashad then ended ip in the hospital for a week or two when he did nothing wrong. This made me disappointed in the cop becasue he beat up an innocent middle schooler based on an assumption. This also teaches me to be less reactive because it will help me not make the same mistake of hurting people.
Another lesson I learned was that integrity is very important. I think this because in the book Quinn made good decisions and spoke out even though he was telling on his mentor and turning on his best friend. Even though he made the right decision, there were still consequences. This gives me extra motivation so I could have more integrity and stand up for what I believe in.
Reviewed by Nate S.